Today we had made plans with my girlfriends friend Taeko, who was born in Japan but moved to New York at 12. I figured she would be a good person to hang out with, having some idea as to whats going on. I wasn't sure how the dudes would get along with her, but it turned out pretty solid. We wound up meeting her in Shibuya and doing the walk around Shibuya/Harajuku area again going into various stores. We also ate McDonalds (Macu, Dons, Macadonaldos) first the first time on the trip, this would become a common theme. Supreme was cool but insanely overpriced, Fred Perry was awesome and moderately priced, and the rest of the stores were forgettable. After some walking around we used our helpful tour guide to find us a good place to chow at, she came up with gold. Small little place in Shibuya with the sunk in tables and no shoes policy. I believe I got teriyaki beef, I can't remember but I remember it was really good. Afterwards it was decided that we were going to visit a cat cafe, which is a place where you pay money to go hang out with a whole bunch of cats... best concept in the world. Apparently it's really really expensive to own cats in Tokyo and hard to keep them because almost no landlords will allow them. This creates a demand for a place where the citizens of Tokyo, who are undoubtedly obsessed with cats (see hello kitty), to go hang with some felines.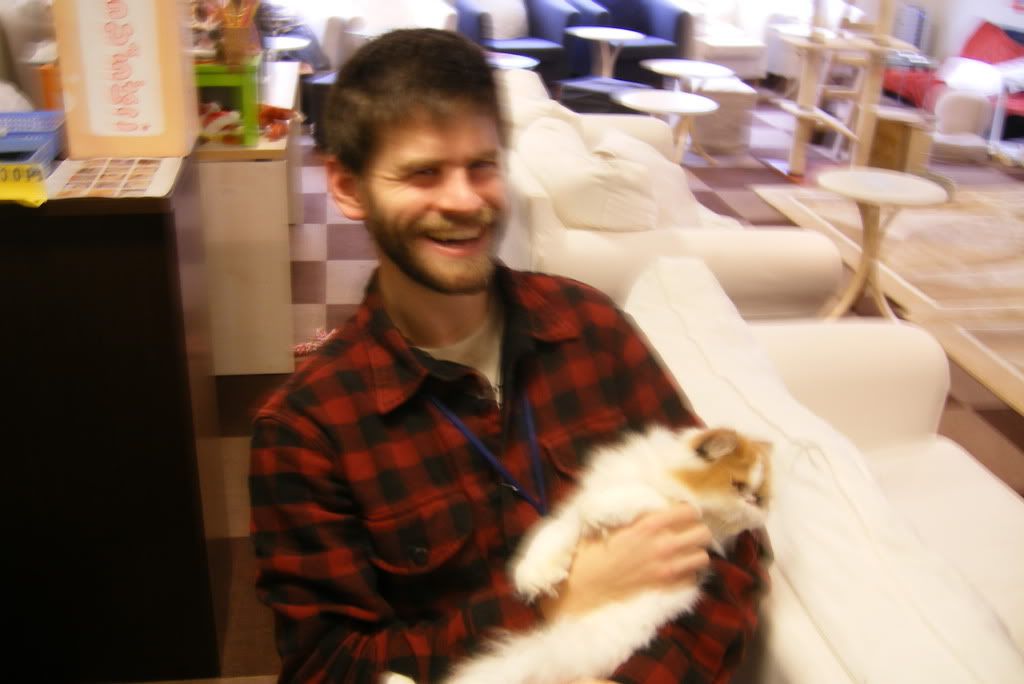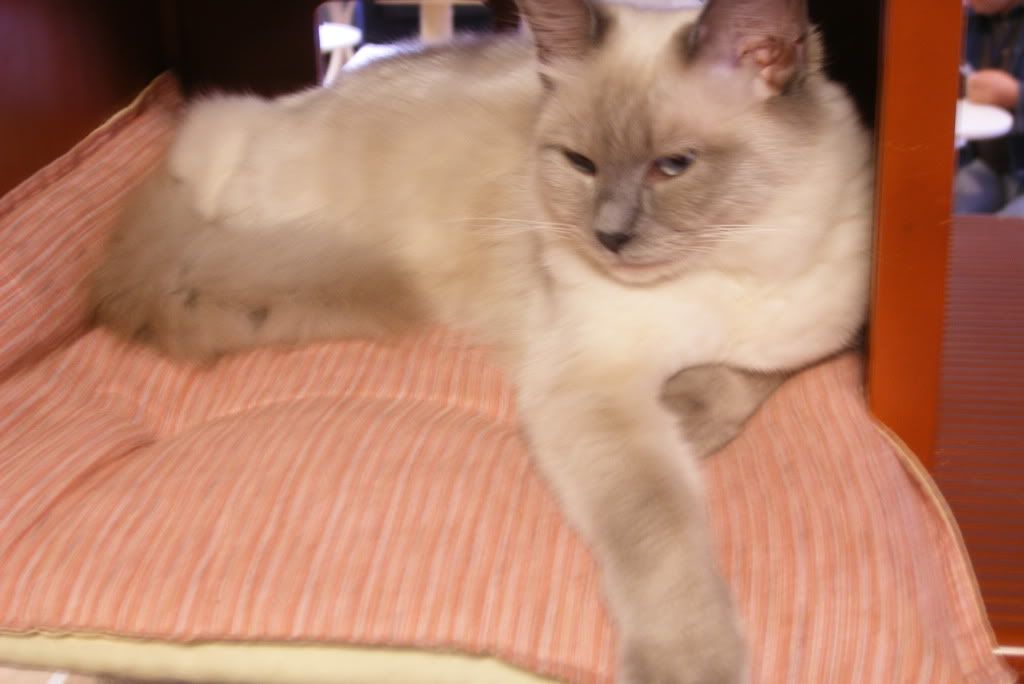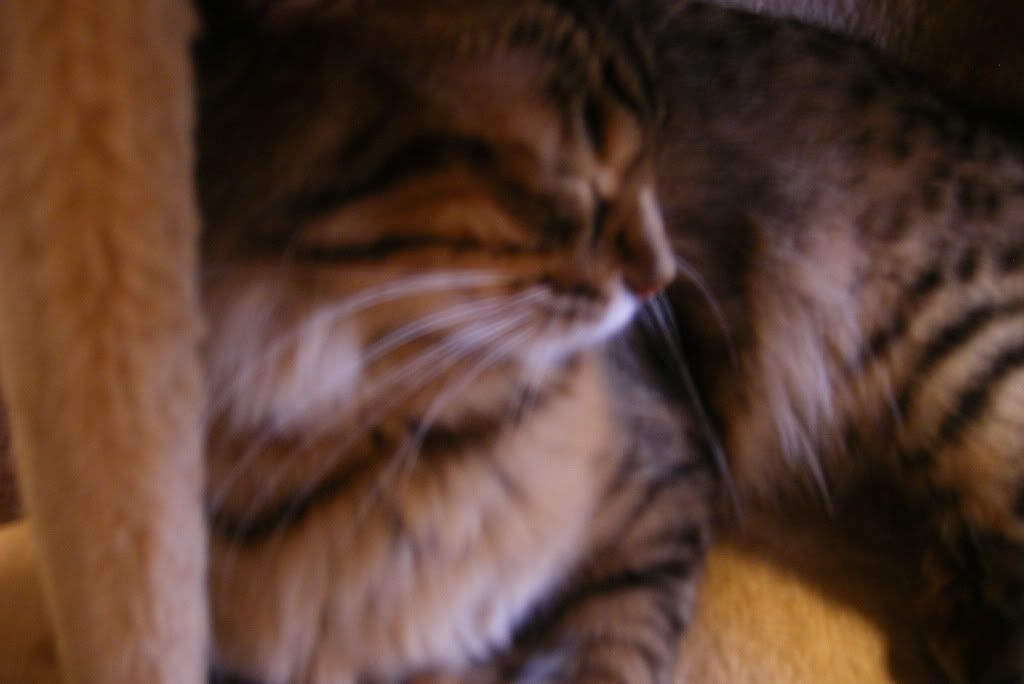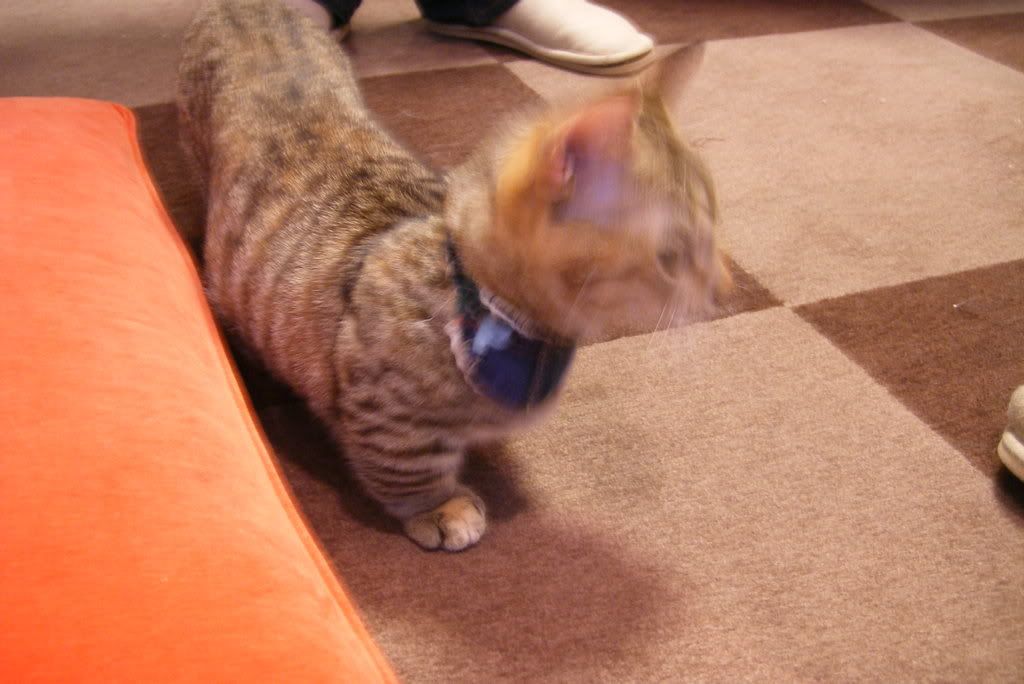 Next Taeko took us to
Akihabara
, which is ALL electronics stores. Its insane how bright and intense everything is. Buying electronics in Japan will definitely save you some money, I wound up buying a double powered portable Ipod charger for like 10 bucks. Next on the agenda was an area I forget the name of but Taeko told us it was a street that was just all music gear stores, being full-on gear nerds we got pretty psyched. I wasn't sure what to expect but she was pretty much dead on in her description, it was ALL gear stores. Before we hit those though something else caught our eyes, DISK UNION. Disk Union would be the ultimate downfall of our money. They're a chain of music stores throughout Tokyo and every one of them you're guaranteed to drop some money. We finally got to checking out the gear stores and I was definitely psyched, all of them had some really old Japanese fuzz pedals from the early 70's. Unfortunately there were no bargains to be had here, prices ranged from the 300 dollar mark to the 1,000 dollar mark for certain pedals. These stores also had lots of Japanese Fender and Gibson knock offs which are supposed to be pretty close in quality to the originals.
Lucky for us there was a Kaiten-sushi place right on this street. Kaiten-Sushi was the number one most frequented type of food establishment on the trip. Basically the Sushi chefs make various sushi/sashimi dishes and put them on a conveyor belt, and you take whatever you want. The different kinds of plates determine the price, a plate of Inari is about $1 compared to a plate of Bintoro (fatty tuna) which is about 5 dollars. If you're into sushi and eating like a king then a Kaiten-Sushi bar is definitely for you.
After chowing we went to a small restaurant/drinking hole close to near where we were staying, Taeko, Chris and I had a few drinks while James and Carms watched. Finishing up we parted ways with Taeko and we headed back to Asakusa. One of the coolest parts of where we were staying was that we were DIRECTLY next door to
Sensō-ji
which is a fairly famous Buddhist temple. Unsatisfied with ending our evening at the time we took a walk around the temple and Asakusa.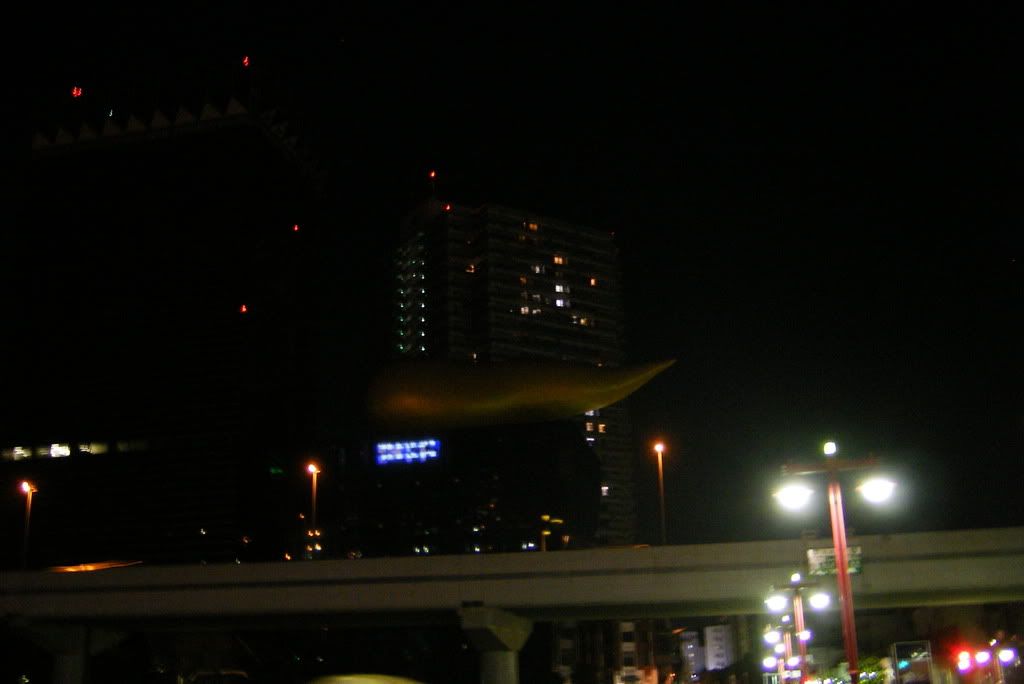 This is a sculpture of a giant golden piece of shit in front of a waste disposal headquarters.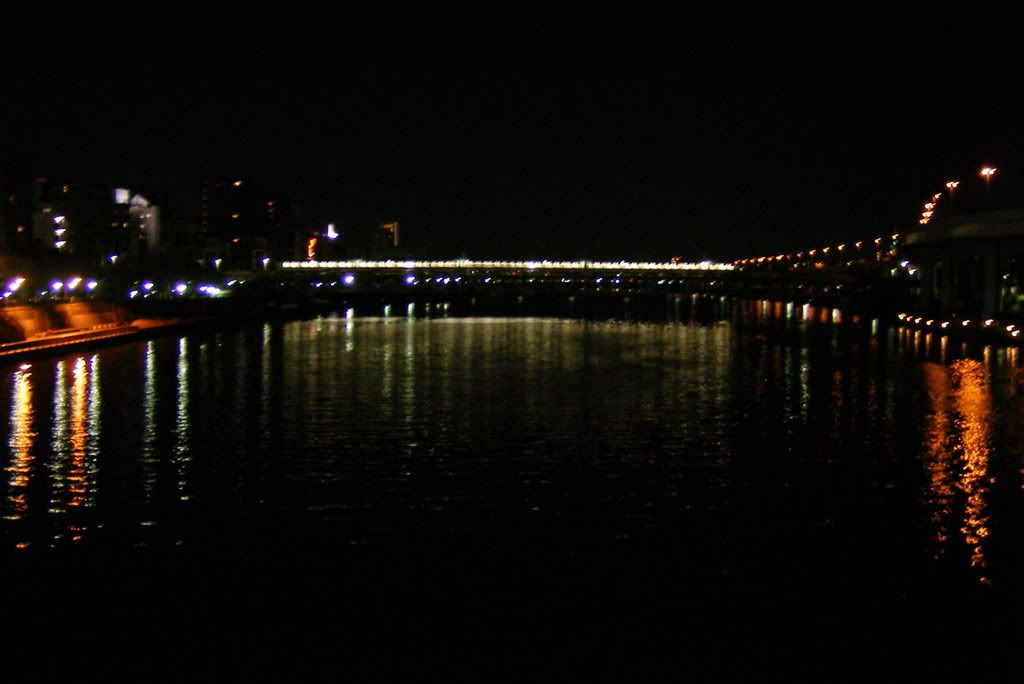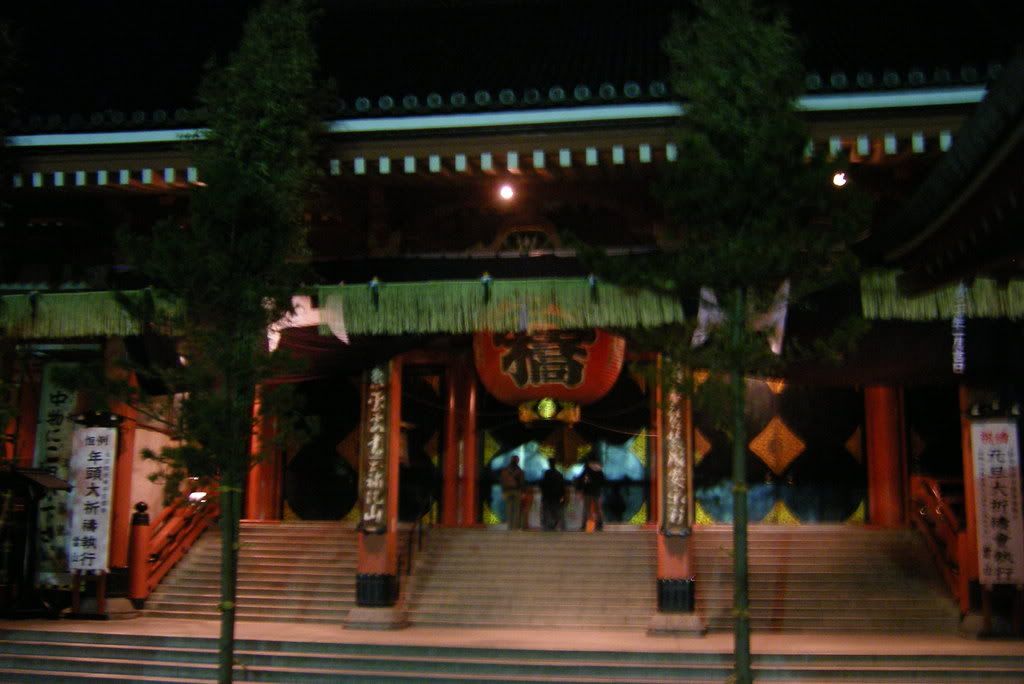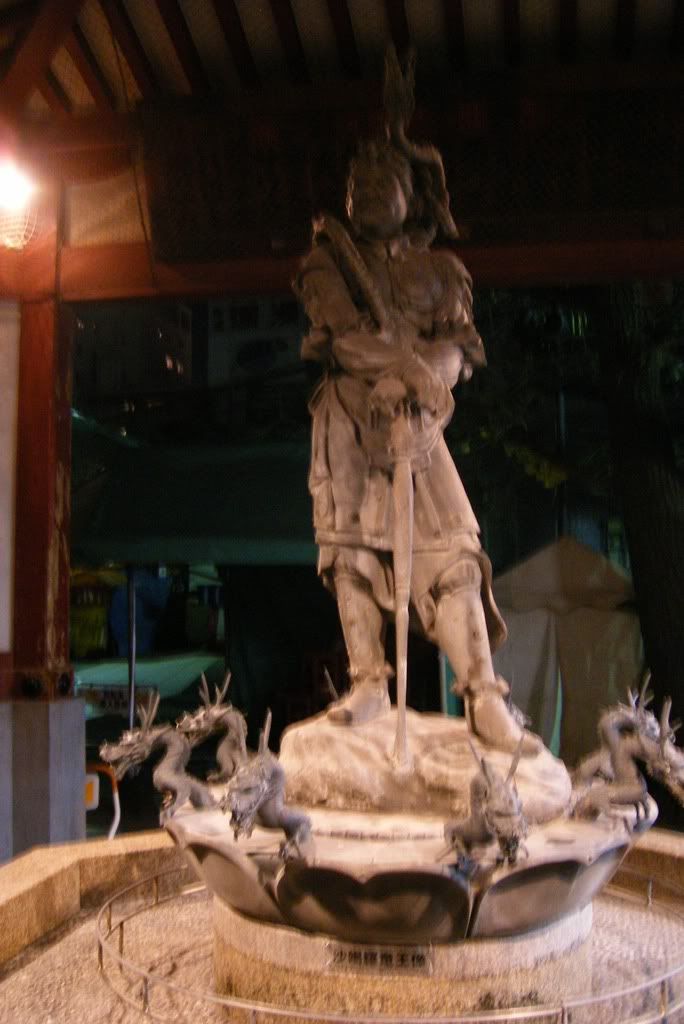 Some shots of the Asakusa area and the temple.
I can't really explain why this is one of the best days of my life, but its definitely one I will never forget. We crammed a lot of living into a short period of time, and its one of the few times where I've felt like I was a kid again. Whats better than spending a day in the company of some great people? I've definitely learned to appreciate things on a different level, and to see things for what they're really worth. Its kind of cheesy and I'm not a person of faith but I've felt some kind of spiritual enrichment from traveling, its been pretty fulfilling.