14 hour flights on 747 planes are not designed for dudes that are taller than 6', cramped is an understatement. I felt like a stuffed sardine, but it didn't really matter because we were on our way to Japan.
Carms snoozing and Chris approving. unfortunately I did almost no sleeping on the flight there, total bummer.
We arrived in Osaka on the evening of Dec 28th. After getting through customs and retrieving our bags we were greeted by a good old face, James Whittle.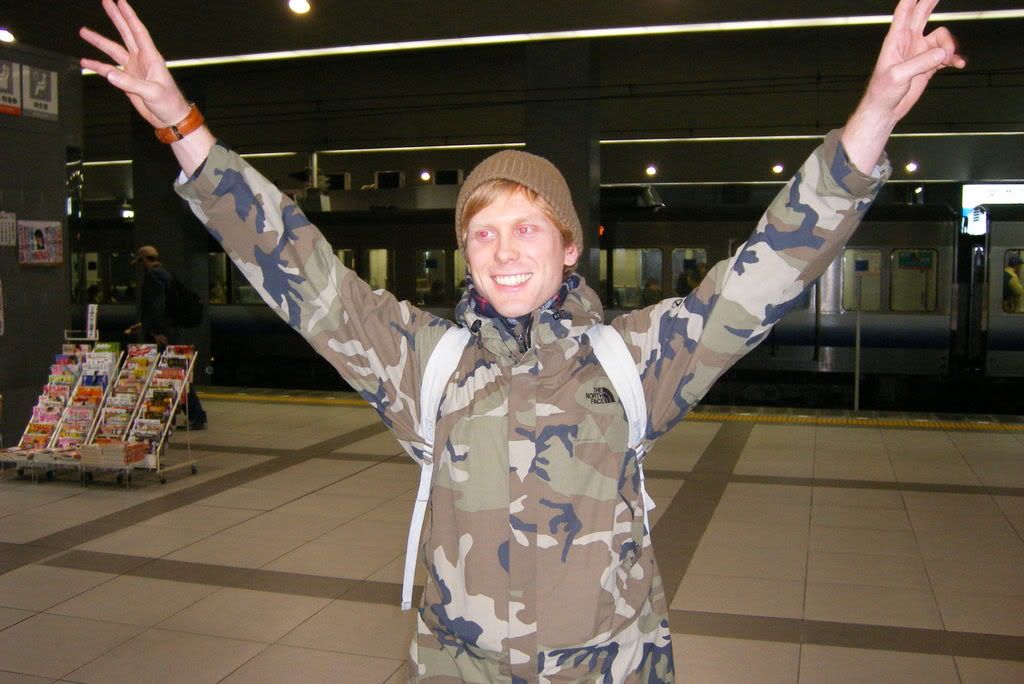 James utterly excited for our arrivals. The feeling was completely mutual.
After we got done greeting and getting our shit together we retrieved our rail passes (greatest bargain in the world) and hoped on a subway to Namba (central Osaka). You can't really gain a good first impression based on the airport, yea its clean, yea theres a bunch of signs you can't read and yes theres a lot of Japanese but its still just another airport. The first subway ride was a different story, it was night time and there was a slight overcast. The subway line took us throughout many foreign neighborhoods all which were illuminated with bright fluorescent lights. Kind of like having times square in the suburbs, pretty wild. I was definitely thrown for a loop as at first the sights are fairly overwhelming.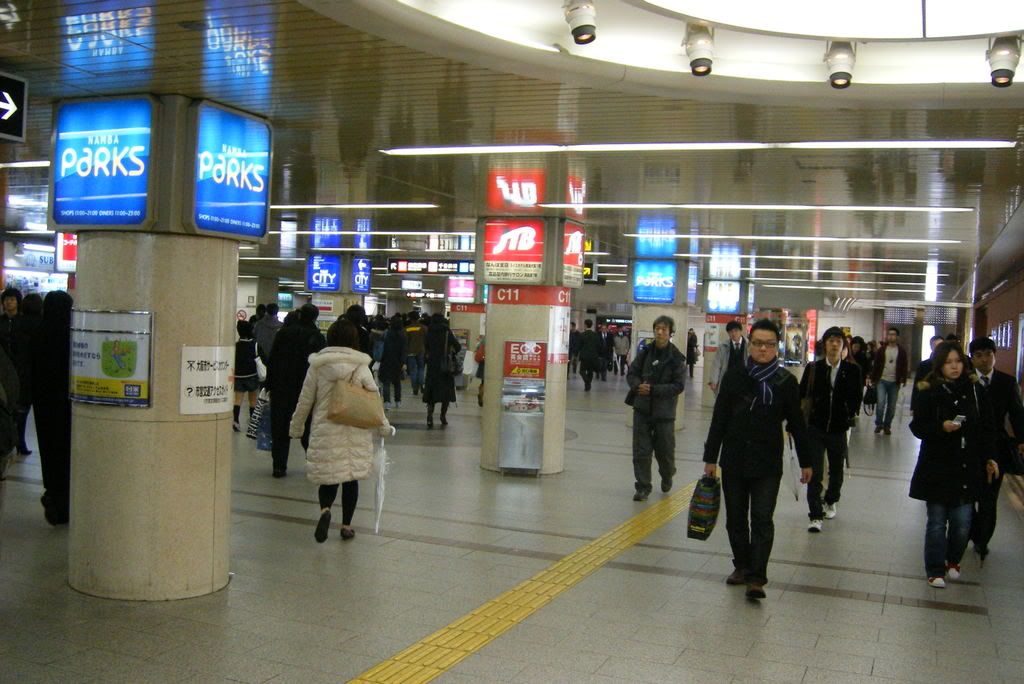 we arrived at the central station in Namba, which is pretty damn big and really confusing at first. Subway stations in Japan have numbered exits which lead out onto various street corners, this station had about 14 I think. This created quite the dilemma for us as we carried our luggage up and down numerous flights of stairs attempting to find the proper exit for the Capsule Inn.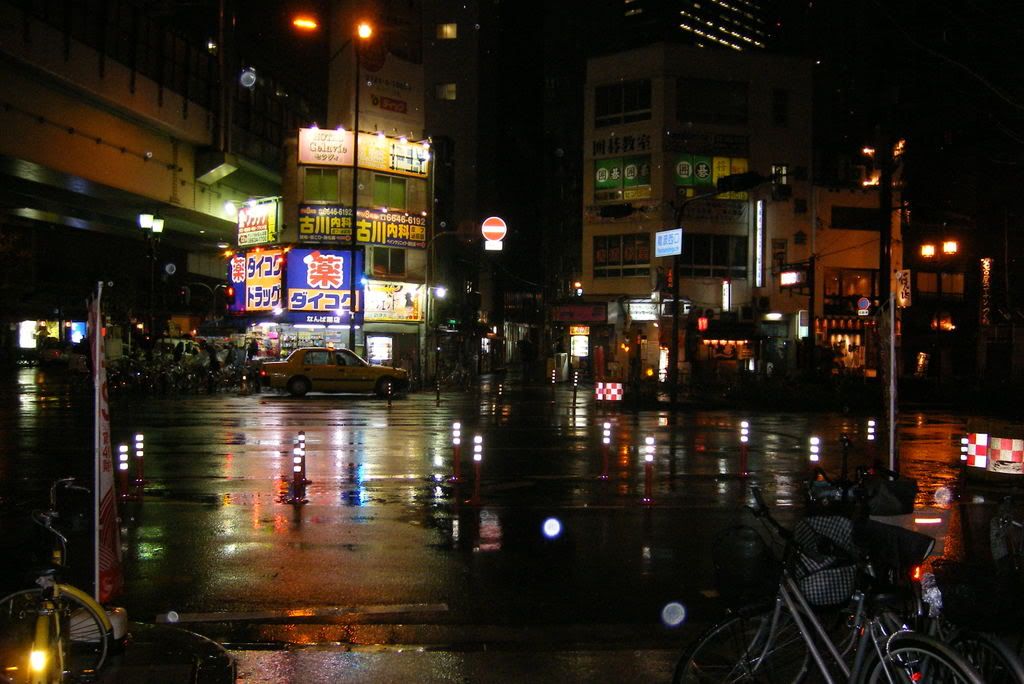 a rainy night in Osaka with many bright lights to lead the way. The rain definitely didn't help matters but after a solid 45 minutes of walking around and trying to ask for directions, which was pretty much useless, we found the Namba Capsule Inn. I was immediately greeted by these two signs;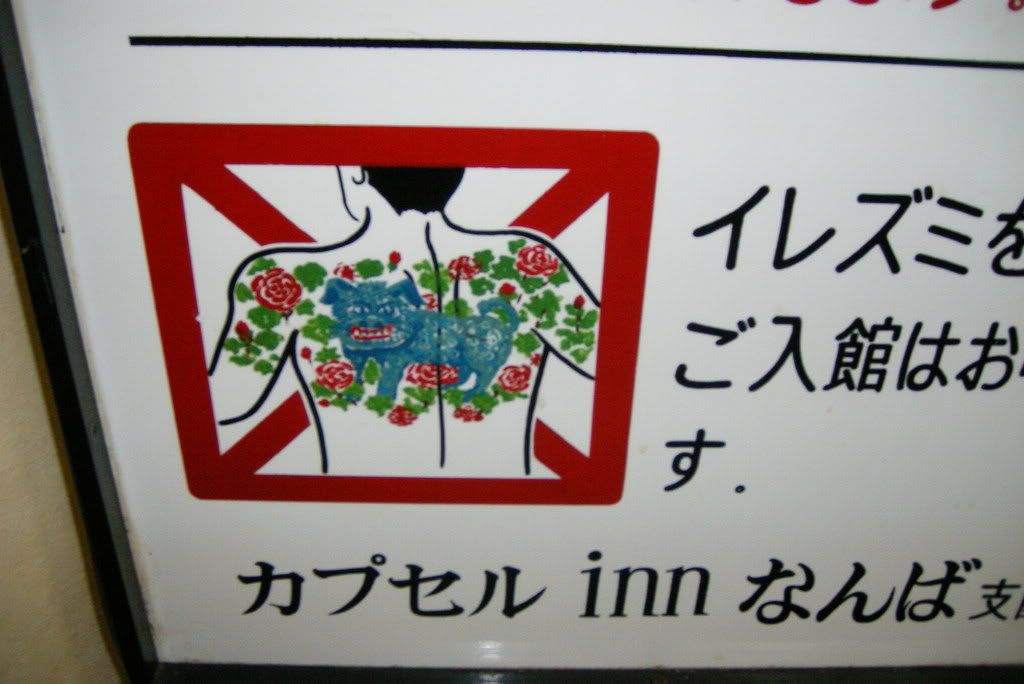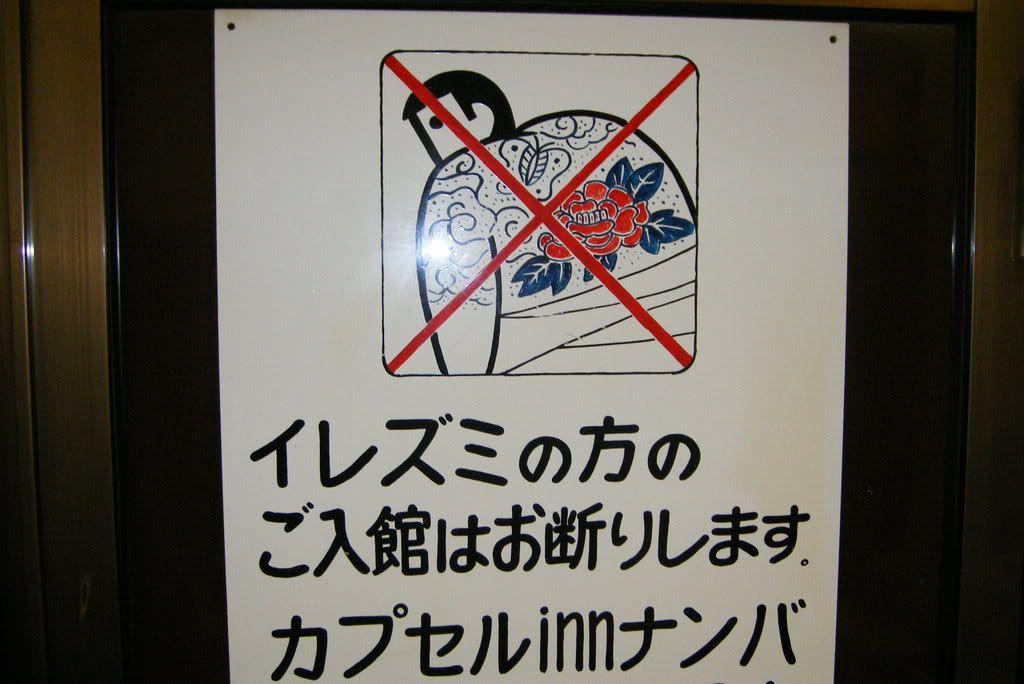 I was a little worried at first, but it turned out OK. Definitely received some looks from some of the other Japanese businessmen guests on our floor but no one complained. After getting our shit settled and together we decided to do a little explore, having only eaten airplane food we were all pretty damn hungry.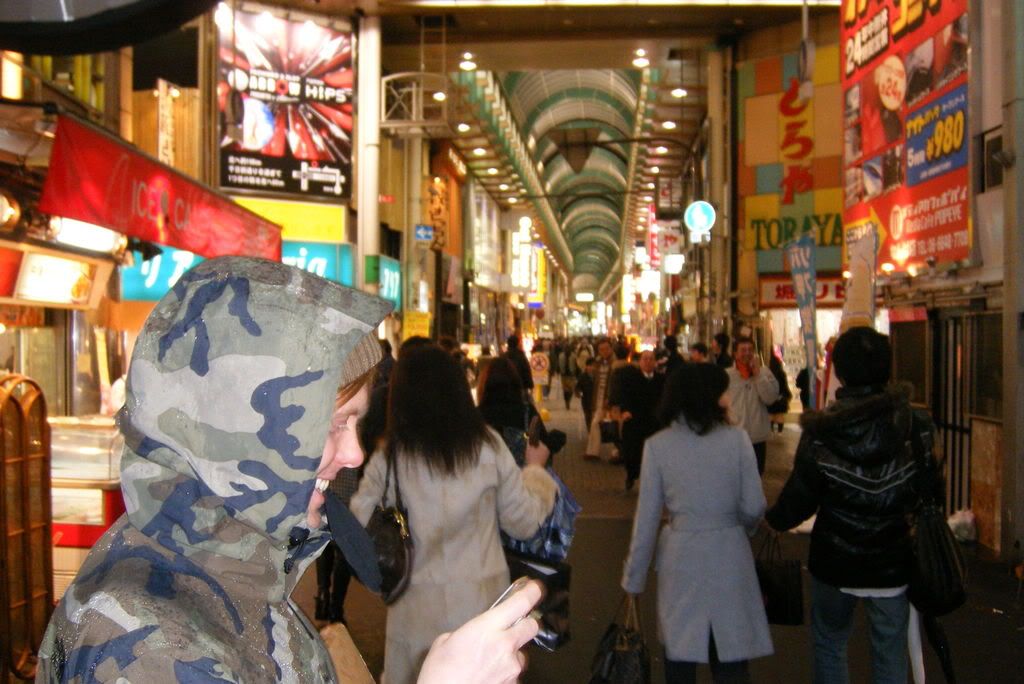 almost directly across from the capsule inn was our first run-in with a traditional Japanese "shopping-arcade", which is really just a long street filled with shit that has a makeshift roof over the top. Oh did I mention, they're really really bright. James spotted a place for us to chow at, food called
Omurice
, this dish instantly became a favorite of mine and I continued to indulge throughout the trip.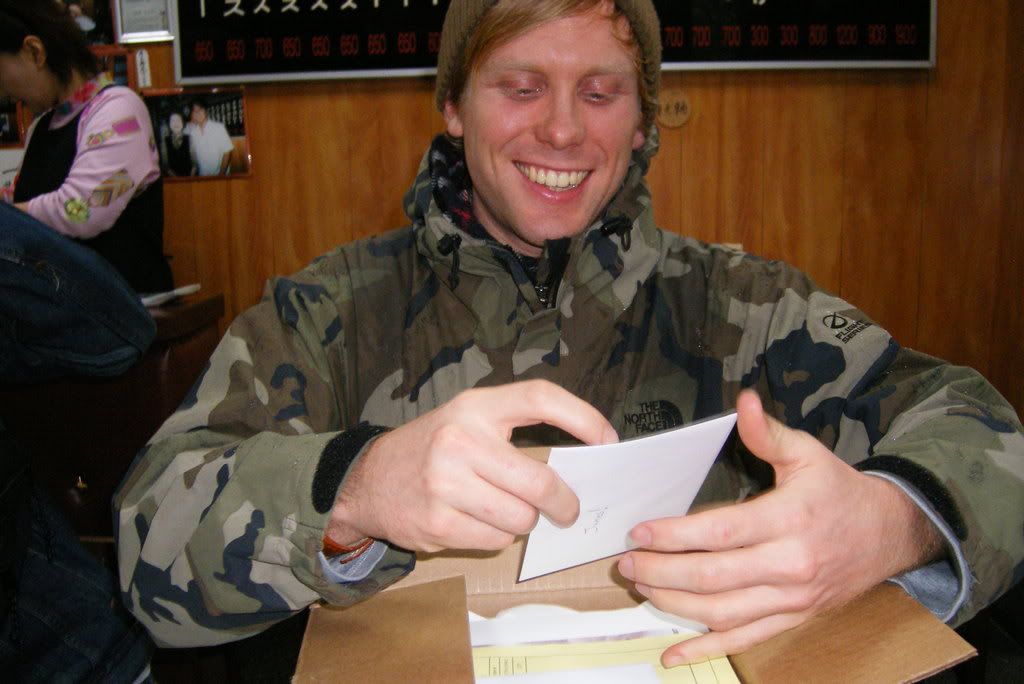 this is James opening his 7 pounds of un-roasted coffee beans that his brother Pat gave to me to bring for James. Notice the look of confusion on his face.
The first night there was somewhat of a blur to me, I wasn't quite jet-lagged but I definitely felt a little thrown off. Things kept spinning when I would stand still and I felt like I couldn't really see straight, it was almost a feeling of inebriation. Just for reference, sleeping in a
capsule hotel
is undoubtedly the most uncomfortable shit ever and I didn't sleep at all. I was also kept awake by the fact that I had left Nicole behind and had already begun to miss her, which is a theme that develops throughout my whole travels. That was pretty much it for the first night, I wouldn't really feel the effects of being in Japan until the next day. Thats all for now.